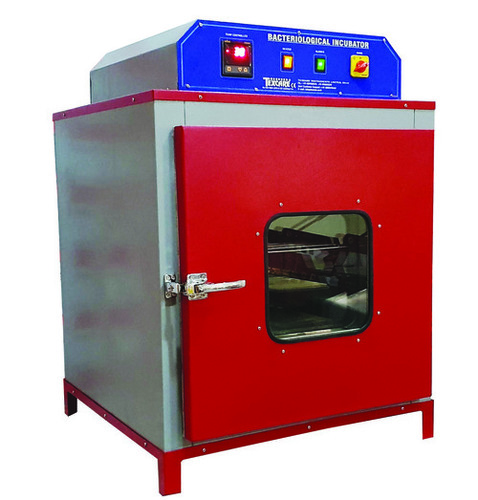 Product Description
Business Incubator

! World's leading manufacturer and supplier of Business Incubator !

| Latest | Innovations | Easy Install | Smooth Functioning | Industry Leader |
Dedicated for ethical business practices and maintaining transparency in all our business dealings, we are instrumental in manufacturing and exporting Business Incubator. Manufactured under the guidance of our professional using fine quality materials, these incubators are available in different models & specifications. Primarily used in for preservation of vaccines, level extracts, insulin, chemicals & seed germination, these incubators are suitable for using in pharma and agriculture industries. We are offering Business Incubator to our clients at reasonable prices.

Features
Corrosion resistance
Easy to install
Impeccable finish
Technical Specification
Temperature Range : 5 Deg.C to 60 Deg.C
Temperature Controller : Digital (Microprocessor Based)
Inner Body : Stainless Steel (SS304 Grade)
Outside Body : MS Powder Coated
Compressor : Kirloskar-Copeland (Air Cooled)
Door : Glass Window for easy vidual monitoring
Heaters : Stainless Steel Tubular Heaters
Castor Wheels : 4 Nos. for easy mobility
No. of Tray : 2 Nos Stainless Steel Perforated Tray.
Power required : 220V AC 50 Hz.