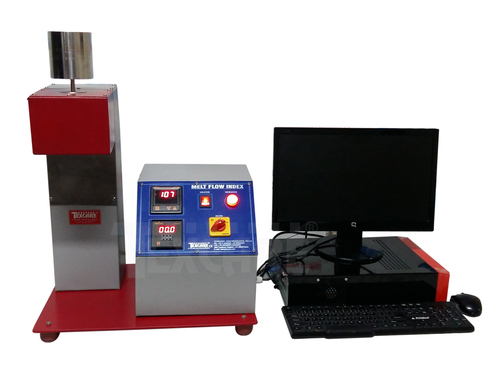 Product Description
Melt Flow Index
Melt Flow Index tester is fitted with a Microprocessor based PID Temperature controller, with a temperature range from ambient to 400 deg.C. It has a resolution of 0.1 deg.C and an accuracy of ± 0.1deg.C. The instrument incorporates a digital pre-settable timer with a range of up to 59 minutes; 59 seconds and buzzer output. The provision of automatic sample cutting ensures the accuracy and smooth operation.
Technical Specifications:
Temperature Range: 400 Deg.C
DIE : 1 mm, 1.5 mm and 2mm
Shaft Dia: 9.5 mm
Dead weight: 2 kg and 5 kg
PID Control
Digital timer.
Supply : AC 220 V, Single Phase
Wattage: 500W