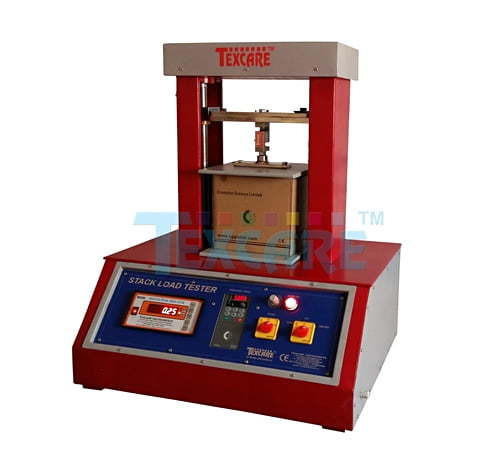 Mini carton Box Compression Tester
Product Code : Baby-Box-Compression-Tester
Product Description
Box Compression Tester is used to measure the box compression strength (BCT), shape change and stacking capability of cartons, beehive crates, paper tanks, paper cases etc. Box Compression Tester is designed to evaluate compression strength of the corrugated box and the load range selected to completely collapse as peak load or may be with a pre-determined load for a given period to evaluate stacking load. Compression Strength Test also serves as a useful index of over all quality of the material and workmanship of the box.
Specification:
Platform Size 300 x 300 mm
Loading Capacity: 0 to 500 Kgf
Least Count : 0.05 Kgf (50gm)
Peak Hold Facility on Memory
Testing Traverse Speed : 10 ± 3 mm/min
Motor Operated with Digital Display
Tare Facility available
Digital Model with user friendly control panel.
Auto Stop after test
Powder: 220V AC 50 Hz